← All Coaches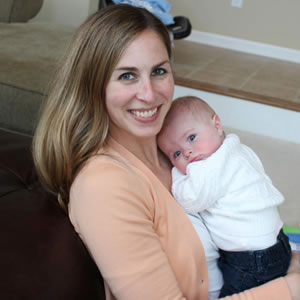 Kelly Burkett , LPC
Parenting Coach
Princeton , NJ
About Kelly Burkett , LPC
Hi! I'm Kelly! I'm a wife, mom to three kids (twin girls and a boy) , therapist, and parenting coach.
Is your copy of Peaceful Parents, Happy Kids or Peaceful Parents, Happy Siblings highlighted and dog-eared? Have you taken the Peaceful Parents, Happy Kids online class? If yes, you are off to a fantastic start becoming the parent you want to be!
You may also need a bit more individualized support to put all you know into practice with your own children. Maybe you need some scripts to use with your kids when they are fighting with each other? Maybe some guidance figuring out how to set and enforce appropriate limits? Maybe you want to stop yelling?
I can help! We'll talk through the specific challenges that you're having, identify the change you want, and develop a specific plan to help you solve problems, foster connection with your child, and create peace in your family.
Parenting is the hardest, but maybe the greatest work we ever do. Let's work together to help you feel confident in your parenting skills. Reach out for a free 15-minute consultation!
Specialties
Siblings
Trauma
Twins and Multiples
Email
---
Time Zone
EST
---
Website
---