← All Coaches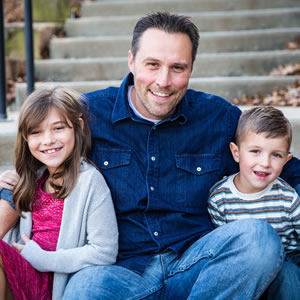 Kyle Wester
Parenting Coach
Tulsa, OK
About Kyle Wester
I specialize in working with parents, teens and children. I help parents take a collaborative approach with their children to achieve cooperation rather than compliance. I have experience working with substance abuse issues and assisting people with addiction. I also help men with anger and understanding their purpose.

I'm a married father of three. I worked as an elementary counselor for 7 years in Tulsa Public Schools. I utilize play therapy with kids as young as 3 yrs old to help communicate and connect. I have had the privilege of coaching many parents to approach their children with a different perspective. It is so exciting to see how drastic the changes are not only in themselves as parents but also in their children and in their marriages.
If the client prefers a more spiritual approach to I really enjoy integrating faith with counseling. I find it can really deepen the impact of the therapeutic process when a client wants to discuss the mind, body, and spirit.
I have an undergraduate degree in theology and a graduate degree in counseling. I am a Licensed Professional Counselor in Tulsa, Oklahoma.
Specialties
ADHD
Blended Families
Chronic Health & Disability
Siblings
Twins and Multiples
School & Learning Issues
Email
Kylewester@parentinglegacy.com
---
Video Chat
Kylewester_1
---
Time Zone
GMT
---
Website
http://www.parentinglegacy.com/
---