2 year old attacks his big brother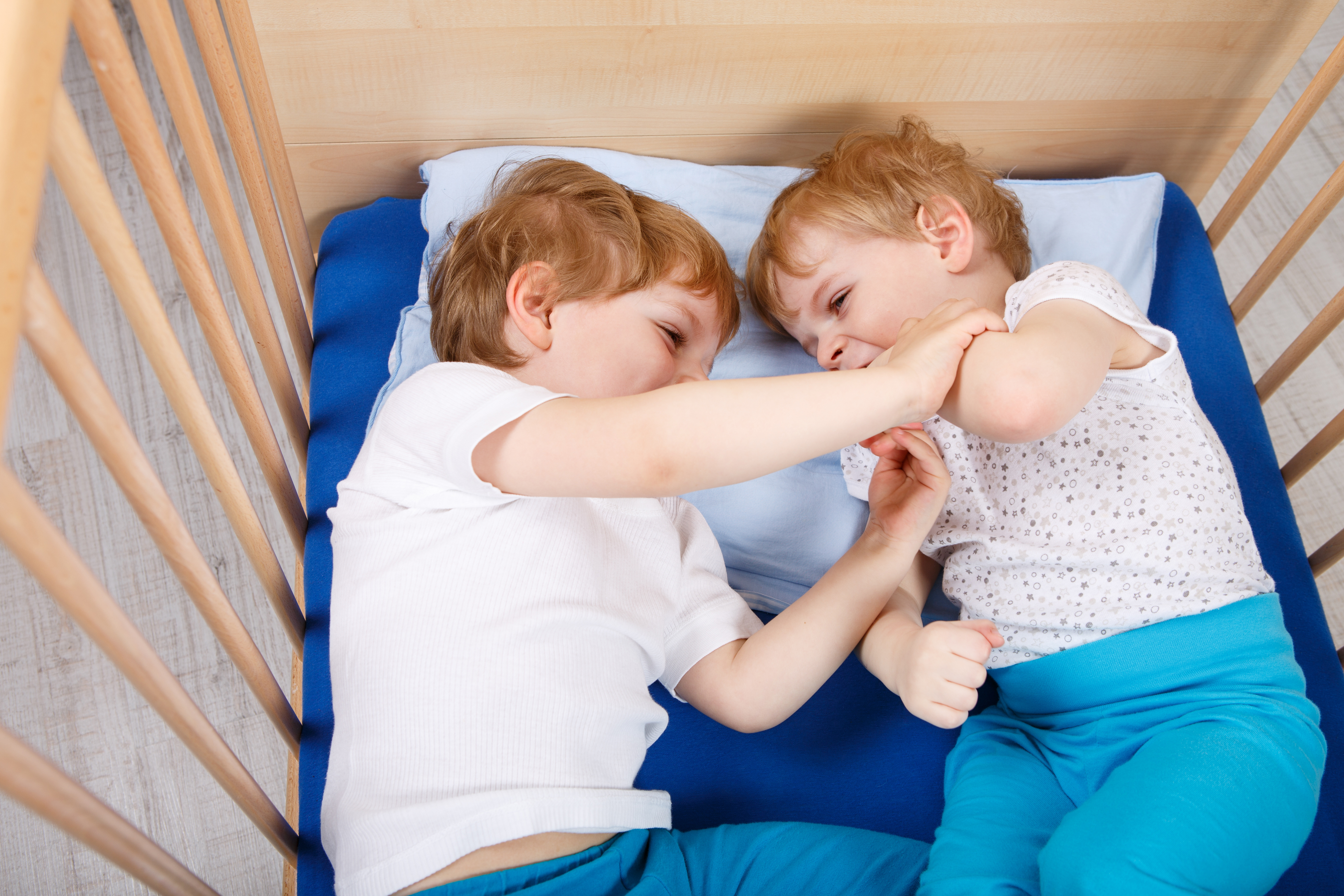 Question
Dr. Laura,
I need help. No amount of distraction or guidance will stop my 2 year old from violently attacking his brother every single day, especially while making dinner. I've tried all the tricks posted on this page and others. Tonight he was throwing cans at him, that I asked him to stack as an activity. They can't always help me cook, but tonight I tried that tactic and he just kept hitting him. I've had to resort to blocking him in his bedroom while the older one and I finished prepping.

Thank you!

Answer
It sounds like your two year old is at the end of his rope by that time of day, and he can't regulate himself. Your idea of giving him cans to stack is great, and his throwing them shows us that distraction won't cut it. He can't "occupy" himself.
I think it would help if you could do some preventive maintenance starting an hour before you need to start prepping dinner. In other words, get your older boy occupied with something he likes to do, and then spend one-on-one time with your two year old. Get him laughing with some roughhousing, which will help him feel more connected and less stressed. And do some snuggling to help him feel connected. That will replenish his internal resources so that he can hold it together during dinner prep.
Finally, I wonder if he is jealous of his big brother's ability to participate in dinner prep as a real partner with you? Do you have one of those " safety towers" for your kitchen? I have heard from parents that they are invaluable in keeping kids safe and letting them participate in food prep. It might make him feel like he was a more valued contributor.
warmly,
Dr. Laura