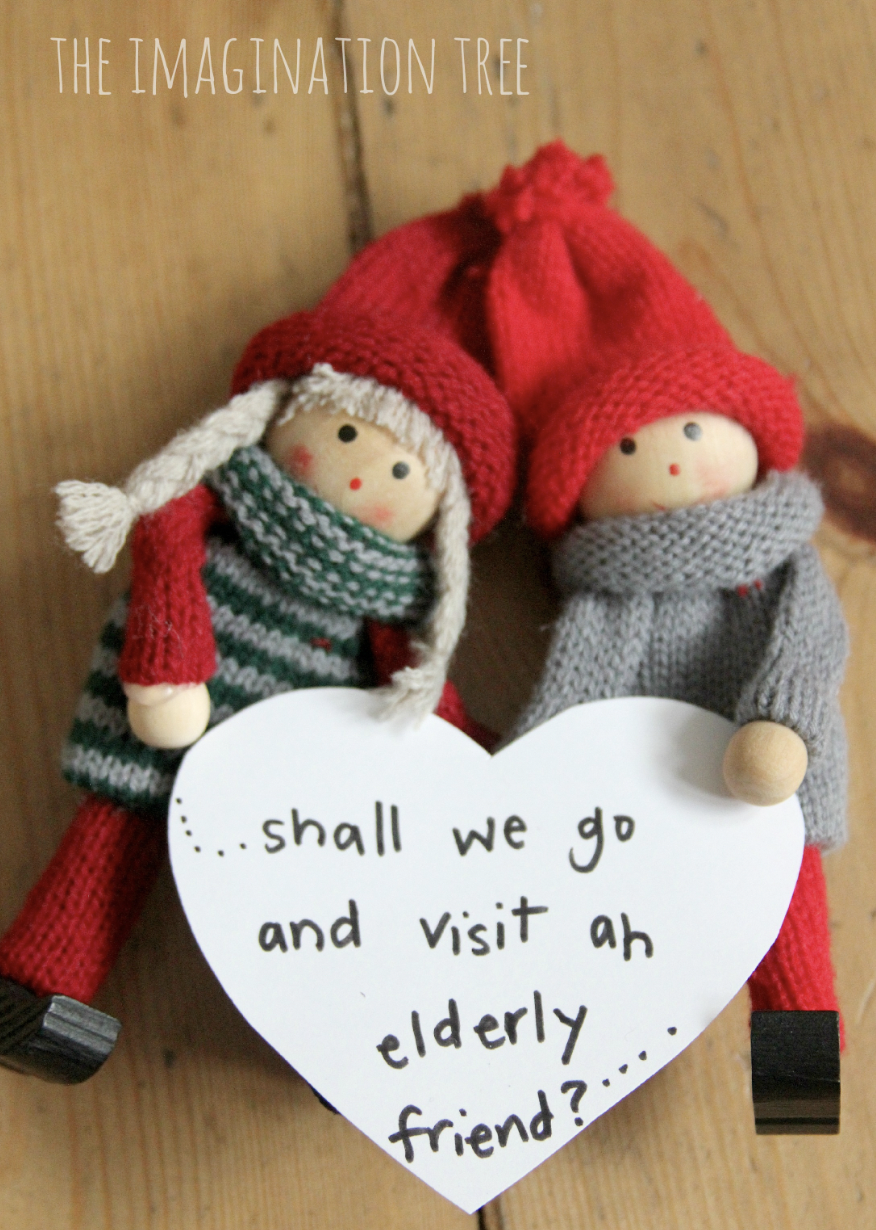 Marketing companies often suggest that we use their products as part of our traditions. If you're not familiar with The Elf on the Shelf, this is a stuffed doll that comes to children's homes during the holiday season and reports to Santa Claus on the child's behavior, whether "naughty or nice."
On social media, I've seen lots of parents show how they're using the Elf on the Shelf to coax "good" behavior from their child. Unfortunately, as the Elf tattles to Santa, this comes across as fear-inducing and shaming. At best, the takeaway for kids seems to be that they should maximize good behavior to maximize presents.
I've also seen parents invent clever messes for the Elf to make. This can look like creative fun for the parents, but I've heard from some who see this as yet another burden after the kids go to sleep. More importantly, the takeaway message for kids seems a little cringe-worthy, as it glorifies the Elf's mischief. Making messes isn't really what we want to model for our children, is it?
If you've welcomed one of these Elves to your home, though, don't shove it back in the closet. There is a way for you to transform this tradition to better express your values and the spirit of the season: the Kindness Elf. Instead of the Elf being on a mission to report the child's misdeeds to Santa, this Elf has the mission of finding good deeds to perform. Instead of commiserating together about the Elf's mischief, you and your child can enjoy the warm connection of being inspired by the Elf's kindness.
This idea was first popularized by Anna at ImaginationTree.com, whose website has charming photos of the Elves suggesting that the child join them to "Visit an elderly friend" or "Bake cookies to share." You can find many lists online of good deeds that Kindness Elves can undertake, including one from Imagination Tree, and even cards you can print out for free, like these from SkipToMyLou.org.
However you organize it, this is a lovely opportunity to inspire kindness and generosity in your child, and to create a tradition of giving to balance all the holiday emphasis on "getting."

Photo Credit: Imagination Tree