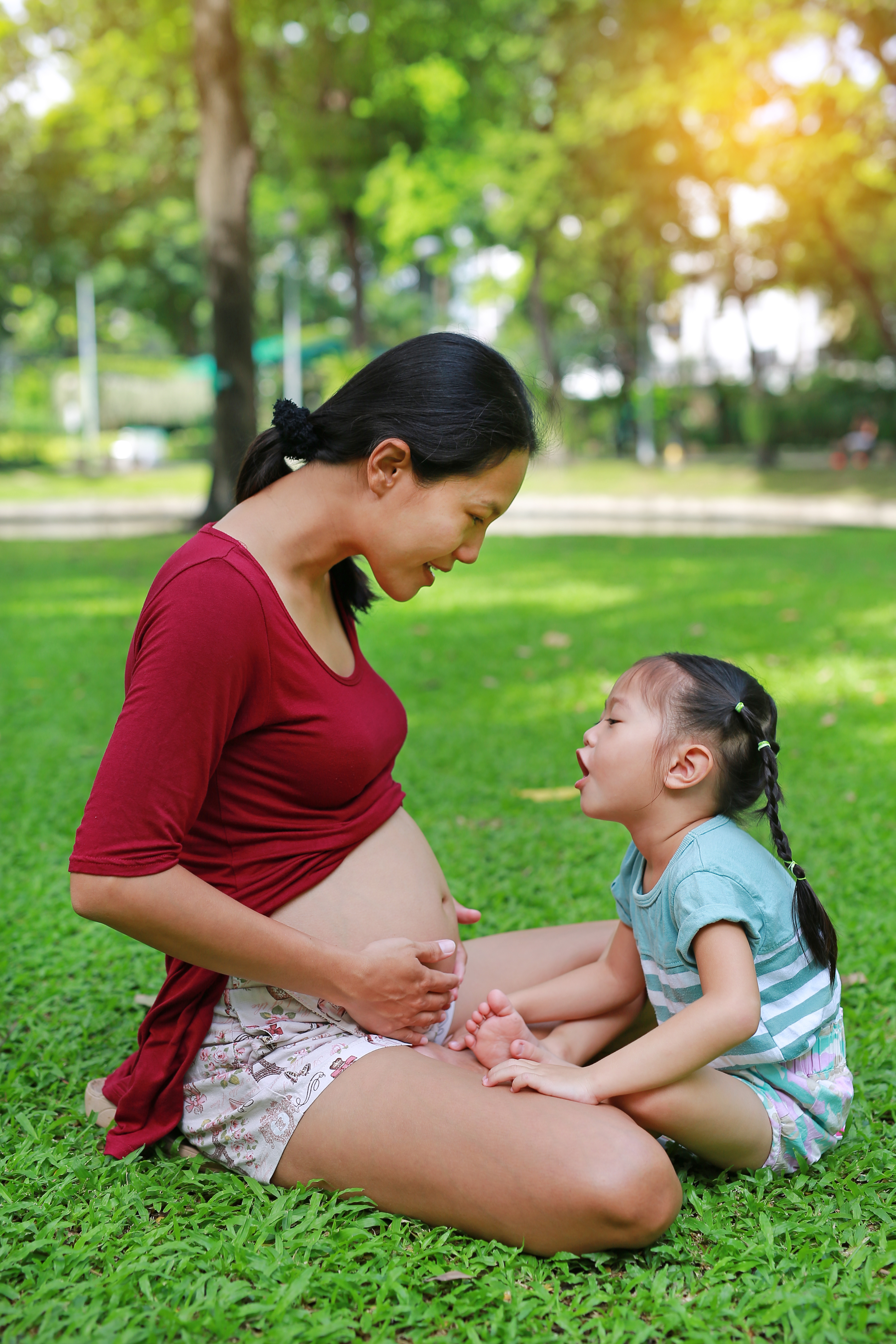 Chapter 9 of Peaceful Parent, Happy Siblings goes into detail about how to prepare your child for the separation during an upcoming birth. On pages 232-236, I mention the idea of creating a transition book for your child. Stories that reflect their experience help children make sense of their world. Books explain what to expect, so kids feel less frightened and more able to cope. A book also gives your child the "happy ending" that is vitally important in how we remember and process events. That's why making a personalized book that includes a happy ending is useful whenever your child is faced with a big transition.
Since the separation from you when the baby is born can set the tone for the sibling's arrival, you might want to create a book that focuses just on the pregnancy and separation. To make it easier for you to create your own personalized book, here is a template for you to use to get started. Just click the link below to download this template as a Word document. Then, personalize the the story, words and the picture choices as much as you would like to fit your needs.
Nate Gets a Baby Brother - Transition Separation downloadable ebook
Later, once you are sleeping through the night again, you might want to make another book about the sibling relationship: Siblings Are Forever.
***
Do you have more questions about raising brothers and sisters who love and support each other? Get your hands on Dr. Laura's new book: Peaceful Parent, Happy Siblings: How to Stop the Fighting and Raise Friends for Life.
"Your first book, Peaceful Parent, Happy Kids, is invaluable. But Peaceful Parent, Happy Siblings takes it to the next level and makes it all come alive so vividly. The scripts are so helpful and make it all so real. There's a great overview/explanation of how family emotions work and how you, as the parent, are the model and coach. I love the list of what children learn when parents allow the child's feelings and respond with empathy! This book is absolutely phenomenal!" - Beth, mother of two.
"This book delivers hope and help. Laura Markham brilliantly applies her respectful, attuned, limit-setting approach to sibling dynamics. Full of realistic scenarios and scripts for how parents can turn conflict into opportunities to build skills, and turn parental dread into meaningful intervention. Peaceful Parent, Happy Siblings masterfully coaches parents on how to honor each child's experience, set limits, reduce conflict, and build skills for life." - Tina Payne Bryson, PhD, co-author of The Whole-Brain Child and No-Drama Discipline