3 Simple Big Ideas
Regulate Your
Own Emotions
Kids learn to manage their emotions when their parents model how it's done. That's why Dr. Laura's free coaching emails give you a blueprint for self-regulation, and the self-care that makes it possible.
Connect with
Your Child
From tantrums to texting, the secret of happy parenting is a close relationship with your child. Without that connection, we have little influence ("My kids won't listen!") and parenting becomes exhausting.
Coach Instead
of Controlling
Coach, instead of trying to control, so your child wants to cooperate with you. Sure, you need to set limits—but if you set them with empathy and respect, you'll find your child is much more likely to comply.
Previous
"I have been reading your articles since my first born came along and she's now ten. Our household owes so much to you for always guiding us in the right direction. I always read your newsletters and come away with great ideas and reminders every time. My girls are both such wonderful, peaceful, open communicators and I really want to thank you for helping me …and them…achieve that. You've always been a source of inspiration in how I want my family to run. Thank you so very much." - Julie Reed
"I read your Toddler tips yesterday and tried each suggestion, and LO! My daughter has not been fighting me! Like some kind of magic it just works!"
Karina
"I appreciate what you are doing in the world more than words can say. My heart swells reading this newsletter and your (as always) rich and clear suggestions. I have done a variety of parenting classes and supports, read a ton, done therapy myself and with my kiddo, and your guidance (in your newsletters, your online Course and your Membership) have been the best I've had. You provide life changing information and support, and as a result it's world- changing. I feel like I have a Dr. Laura part in my heart and I carry her with me now, always." - Kelly Lubeck
"I wanted to send you a big, big thank you from Italy for making your newsletter accessible for all of us, even those who cannot afford your online course at the moment. I know your newsletter made me a better and more patient mother over the last few years and contributed to a much better relationship with my daughters." - Lillian
"This website is gold!! Just what I needed. None of the other methods of "disciplining" were working for us. These articles are really helping me understand what my son needs. And the way you give specific actions to take, with suggested words! I often find myself thinking when reading about parenting, "But how exactly do I implement that????" I feel like I'm left hanging. This website does not leave me hanging. Thank you! We all want to be awesome parents; we just don't know how." - Lisa Ryder
This is consistently the BEST parenting website out there.
Megan Nida
"Just want to say that you are a gift to human kind, Dr Laura…Helping us parents to grow better versions of humans (both big and small) which can make the world a better place." - Nadia Mignone
Yours is the best advice I've found so far on what to do when you, the parent,are angry. Most say something like, "Deal positively with your anger!" which makes me say, "Like HOW?" br> - Rachel at Milkbreath and Me
"I have derived a lot of comfort and help from Dr. Markham's material, especially in the Peaceful Parent, Happy Kids course. Thank you for accompanying us on this ongoing journey with your empathy, wisdom and knowledge." - Sarah Bellugi Klima
"I found Dr. Laura Markham on www.Ahaparenting.com and just the most simple words have helped me to find a better version of myself as a mom and even as a wife. I have written on a wall at home to always choose love, love is patient, love is kind, love protects, love will get me home."
Next

Free Guide
13 Secrets To Engage Cooperation

Help Your Child WANT To Cooperate, without Yelling, Bribes, Threats or Punishment!
In those tough moments when you need your child to cooperate and you can feel your temper rising, reach for this printable! You'll find 13 quick tips to remind you how to stop yelling, start connecting, and work with your child to move forward!
Download Your Guide
You're almost there...
Enter your info below to download your Guide!
We promise not to ever share your email with anyone or send you any spam!
Read our privacy policy here.
.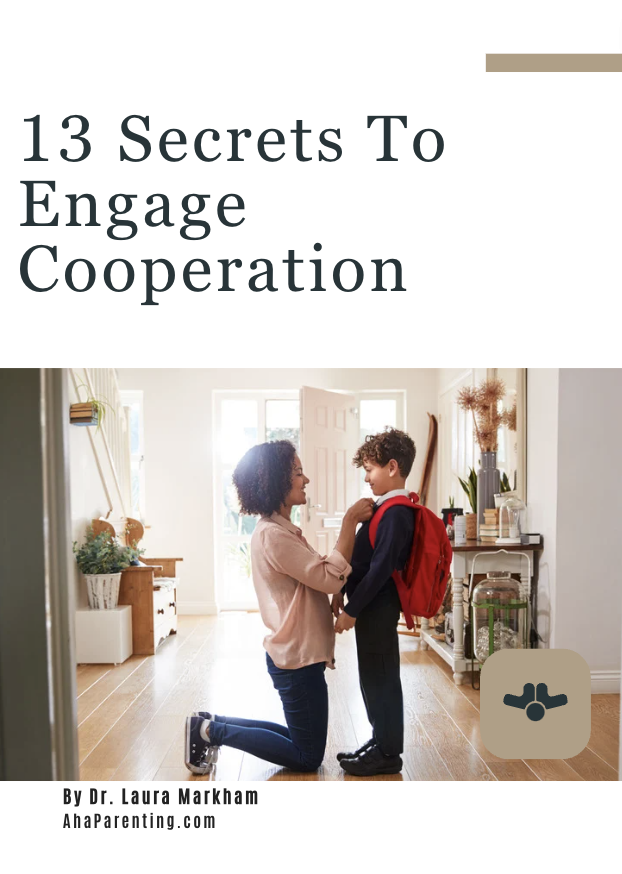 About Dr. Laura Markham
What is Aha! Parenting?
You know what an Aha! Moment is, right?
With your child it's that lightning flash of insight, when suddenly you see things from a new perspective, and everything has the potential to be different. This website has Aha! moments for parents of every age child, from pregnancy right through the teen years, guaranteed to help you create a home with a lot less drama and a lot more love.
Dr. Laura Markham, the founder of Aha! Parenting, trained as a Clinical Psychologist at Columbia University—but she's also a mom, so she understands kids—and how tough it is to be a parent.
More about Dr. Laura Markham
Dr. Laura Markham has been featured in thousands of articles including…
"Dr. Markham coaches parents to "hit the pause button" before taking any action, even in the face of a screaming child. "

"In the Atlantic Magazine's animated video series about parenting, Dr. Laura Markham reveals the surprising childrearing method that promotes not only generosity, but also resiliency."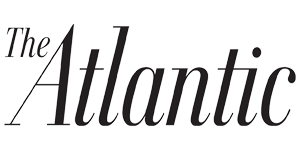 "Dr. Markham suggests explaining to your kids that chores are important because that's how you show respect and contribute to your family."

"Dr. Laura Markham's Peaceful Parent, Happy Kids was a favorite among our panelists."

"Empathize, but don't take responsibility for the child's boredom," says Dr. Laura Markham, a New York clinical psychologist who specializes in coaching parents."

"Dr. Laura Markham is America's Parenting Coach"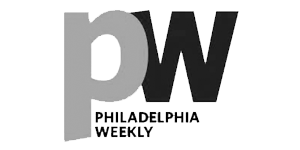 VIEW ALL PRESS
---
Author of three best-selling books
VIEW ALL BOOKS
Peaceful Parent,
Happy Kids
Online Course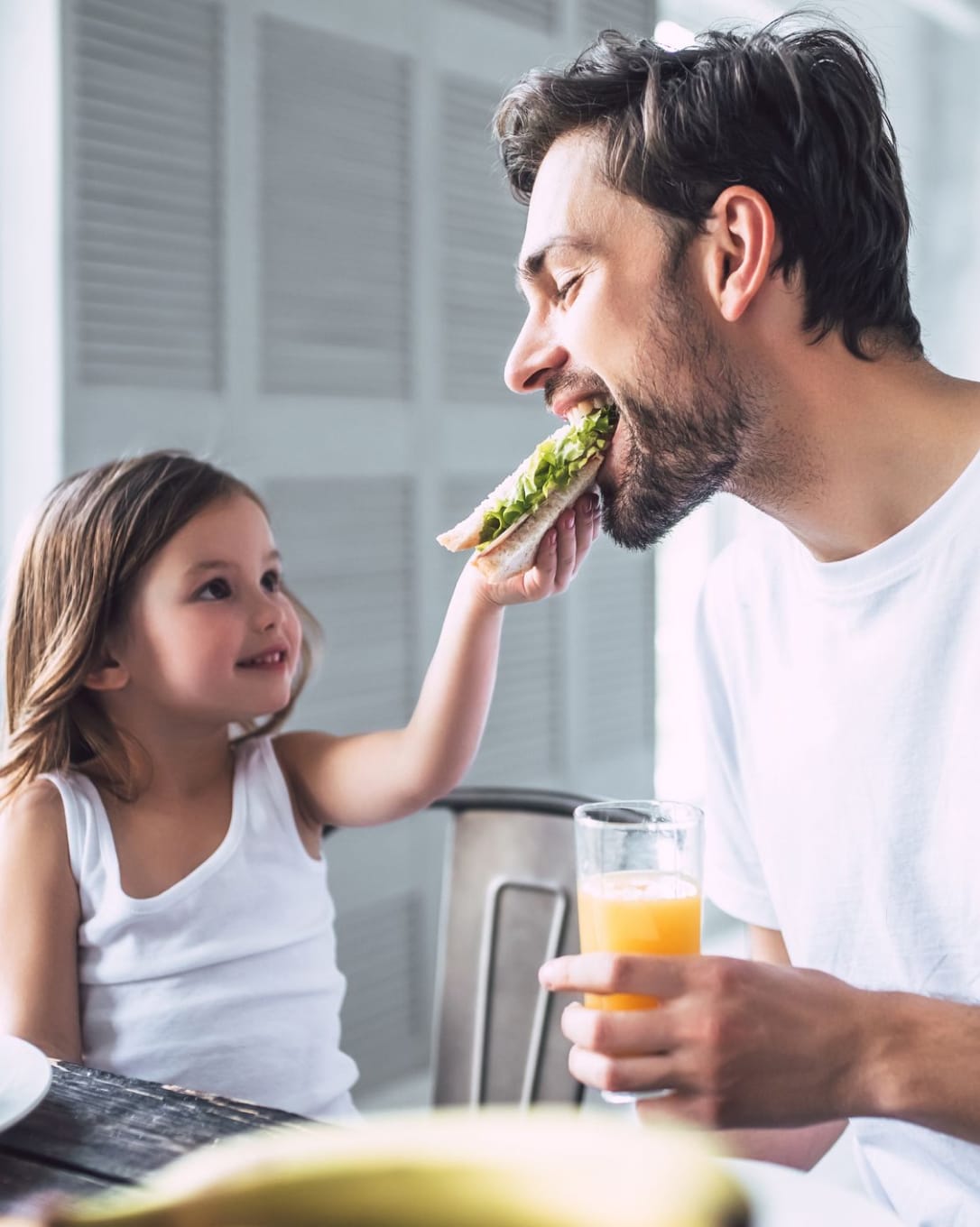 Ready for less drama and more love?
Take your parenting to the next level.
Do you want to help your child WANT to cooperate, without yelling, bribes, threats or punishment. Are you looking for support to parent with more peace, joy and connection? This self-paced 12-week online program gives you the tools and inspiration you need, to become the parent you want to be.
12 Weeks of Practical Support & Tools
Private Forum
60 audio inspirations

Weekly Classes
"After the course, we have had less sibling rivalry, we feel like happier, more loving parents and we feel better about how we can teach our children. This course was very healing for my own past issues -- I didn't expect that. And the price is incredible for the amount of material and teaching you get!" - Emily Stewart"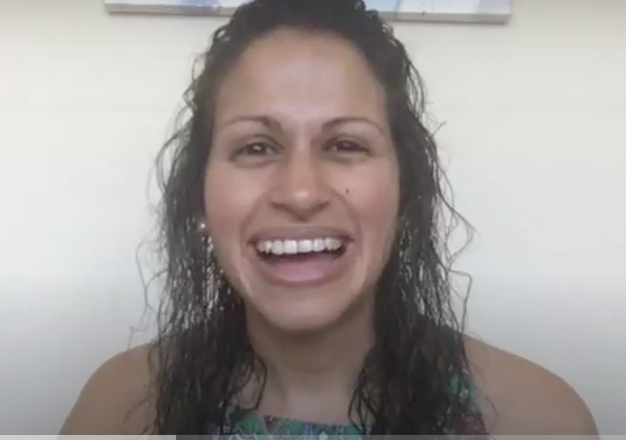 Watch Video Testimonial by
Catherine - mother of 7, 4 & 1 year old girls
Learn More & Register